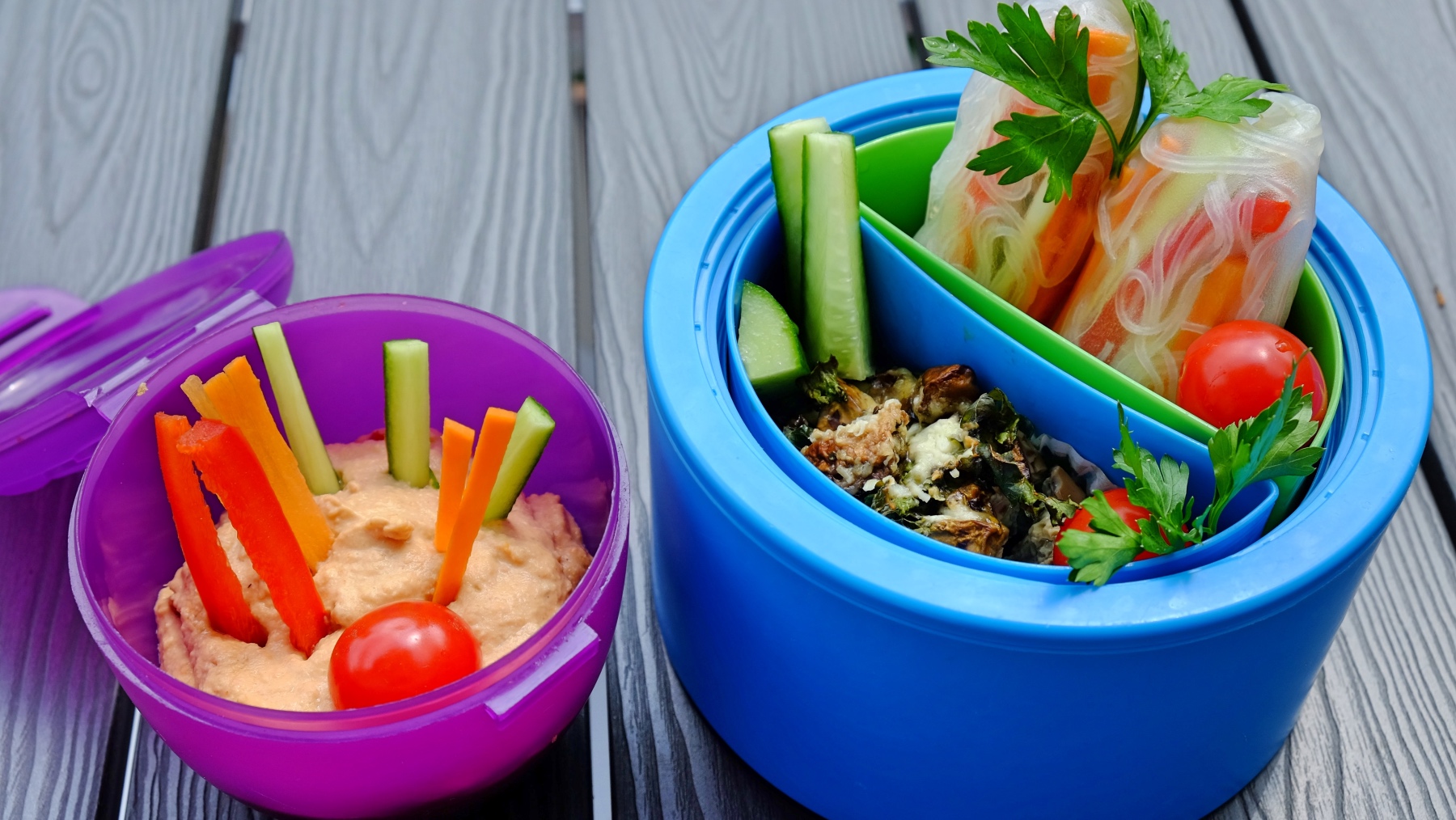 Today, I invited Sophie, my best friend from U.K. We used our imagination to devise a menu for an International and healthy lunch, perfect for school and business 🙂
As the result of this concept, we are preparing: multicolour wraps, spicy houmous and baby quiche with mushroom.
Baby quiche with mushroom
Ingredients for the dough:
1/2 glass of tapioca flour
1/2 glass of Indian  besan flour
2 eggs
2 tbsps of brown flax
1 tbsp of agar agar
2 tbsps of olive oil
2 tbsps of chia seeds
1/3 tsp of salt
approx. 100 ml boiling water   (plus approx. 30 ml boiling water to soak the brown flax and chia seeds).
Pour boiling water over the brown flax and chia seeds and leave for a few minutes. Then mix the two flours and add agar agar, olive oil, eggs, salt and finally, the soaked brown flax and chia seeds. Pour boiling water over the mixture and stir to combine. The dough should be sticky. If it is too wet, add a bit of flour.
Grease the small baking pans with olive oil.
Take small balls of dough and using your hand, flatten into a circle and place on the bottom of the baking pans.
Ingredients for the filling:
8-10 mushrooms
2 eggs
100 ml of goat or sheep yogurt
100 g of grated goat or sheep cheese
a few leaves of kale
2 cloves of garlic
1/2 tsp of salt
1 tsp of turmeric
1/4 tsp of peper
1/2 tsp of marjoram
Rinse the veggies. Peel and chop the mushrooms. Put all the ingredients into a bowl and mix them together. Then, cover the dough with the mushroom mixture.
Bake the baby quiches approx. 45 minutes at 190 C.
Houmous two ways
Can of chickpeas (drained, reserving the chickpea water)
1 garlic clove
3 tbs tahini
3 tbs lemon juice
Chilli powder
Cumin powder
Sundried tomatoes
Blend chickpeas with the tahini, garlic, lemon juice and 3 tbs of chickpea water until smooth. Add more lemon juice or chickpea water, according to taste.
Remove half the mixture (this is the standard houmous). Blend the remaining mixture with 1 tsp chili powder, 1 tsp cumin and 4 sundried tomatoes. To serve, garnish with a few chopped sundried tomatoes.
Delicious served with vegetable crudites.
Vietnamese rice paper rolls
Rice papers
Vermicelli rice noodles
Carrots, cucumber, pepper, avocado, spring onion – finely sliced
Mint and coriander leaves
Sesame oil
Mango dipping sauce
Soak vermicelli noodles in boiling water for 4 minutes until soft. Drain and rinse with cold water and mix with a dessert spoon of sesame oil to prevent sticking.
Soak the rice paper in warm water for a few seconds until pliable. Put on a plate and in the middle of the paper, place some noodles and vegetables with a few leaves of coriander and mint. Fold the top and bottom of the paper over the mixture, then roll from the sides. Serve with a ready-made dipping sauce or make your own by combining hoisin sauce, peanut butter and water to a dipping consistency. Enjoy!
Note – these can be made in advance but should be covered with a damp cloth or piece of kitchen towel in the fridge.