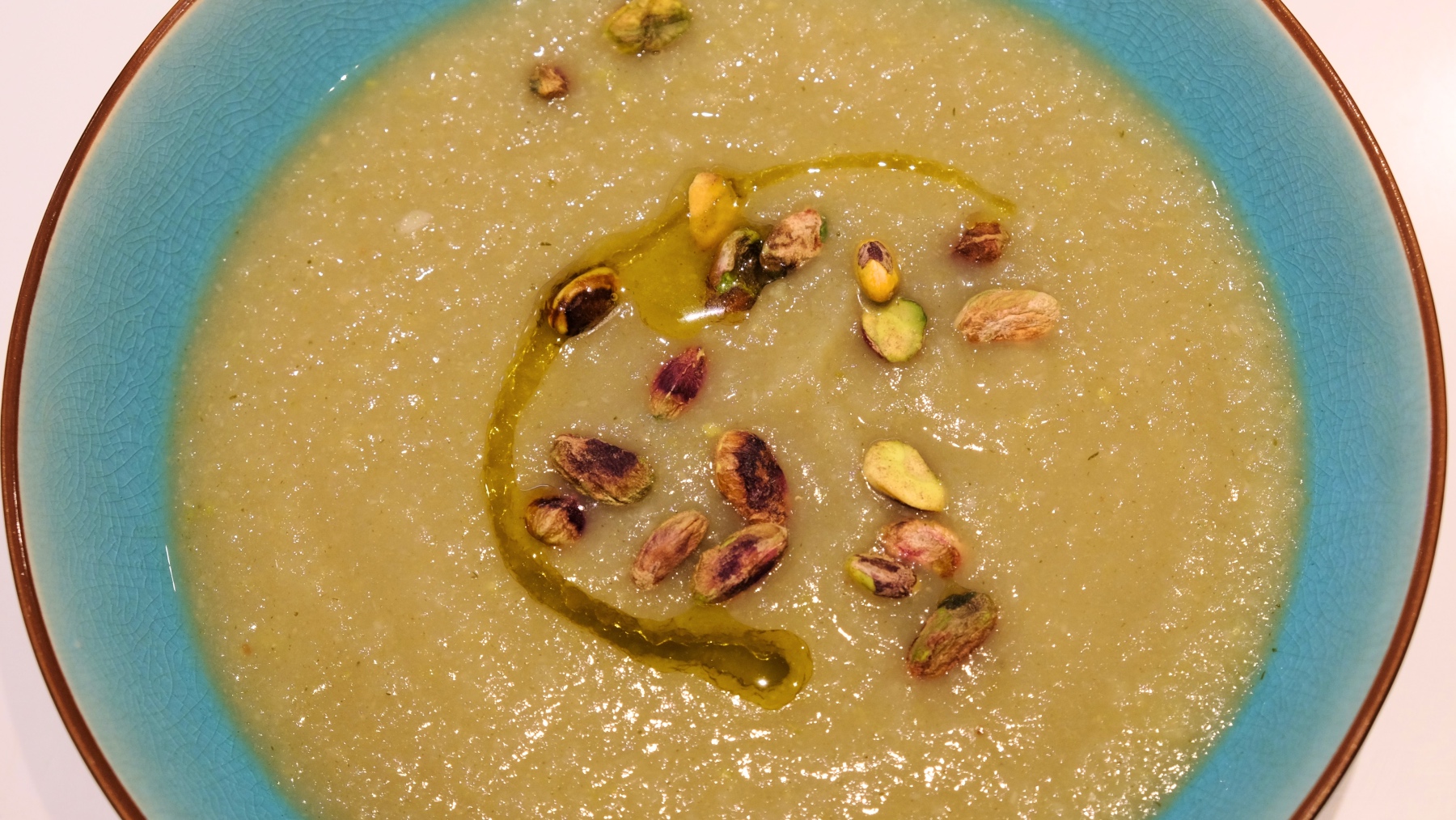 We, the Poles should be proud of our soups. We make so many delicious, healthy soups from various veggies.  I have always been a fan of soups and strongly recommend to eat them especialy during fall and winter.
Today's soup could be eaten also for breakfast, because of it slightly sweet and fresh flavour. This is an original idea for a healthy dish for a family meal. You just need  a local healthy parsley (both roots and bunch), celery and an "autumnal" sweet ripe pears.
Ingredients:
4-5 parsleys
a bunch of parsley
half of a bunch of celery (divided into sticks)
5 patatos
leek
a bit of celery
an onion
3 cm of ginger root
5-6 juicy soft pears
1 organic lime
optionally a bit of green fresh chilli paprika
spices: 1 teasp of salt, 5 bay leaves, 10-12 pepper corns and 8 whole old spices (put all the spices into a spice strainer)
a bit of linseed oil
a bit of pistachio nuts without shells
a bit of sunflower seeds
Peel, wash and chop the vegetables. Add the bunch of parsley and spices. Cook all together till they are soft. Take out the spice strainer.
Wash, peel and chop the pears, then drill out the seeds. Blend all together till combined.
Add the lime zest and squeeze 1 lime wedge.
Serve the soup with a bit of linseed oil, pistachio nuts and sunflower seeds.
Serve cold or slightly warm as per your taste.
Yummy!!!!!