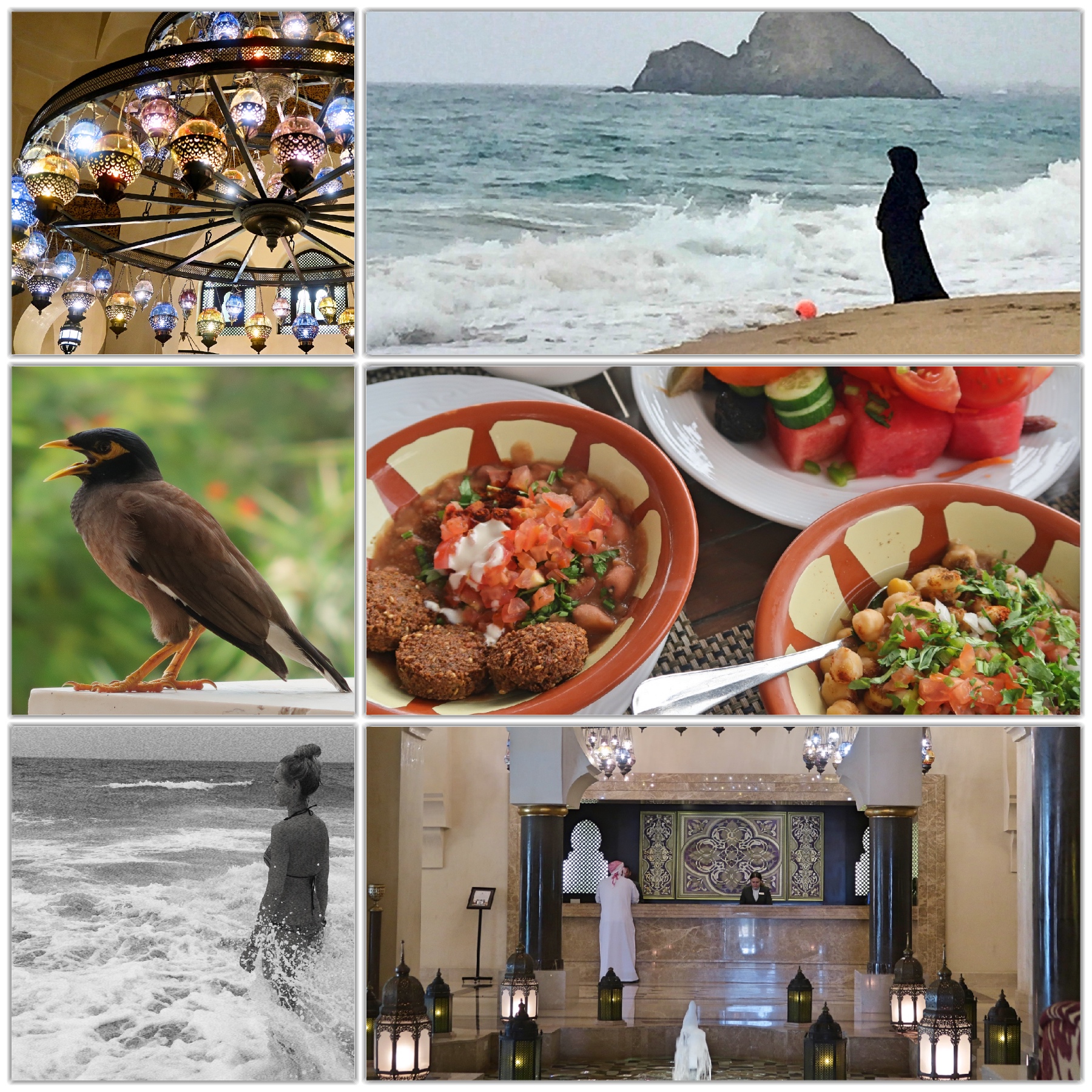 I and my husband had an idea of diving in Oman Gulf in July. We came to Fujairah in early July only to find out that the ocean conditions are not very welcoming. High waves and bad underwater visiblity made us pass after just two dives. We were hit by muggy, cloudy days with temperature rising way above 40 degrees C, which at first made us cry …
Surprisingly,  the broken diving holiday turned out to be one of the most fascinating weeks we spent in Middle East, where 'orient' opened to us its doors of hospitality. We stayed in a butiefully designed hotel that was posh but not opulent. Every day I swam a lot in a pool with a lovely company of local women wearing their traditional burkini. Our meetings in 'women only' pool were filed with laughter and joy. They were full of life and curiosity about a foreigner. As time passed they even slowly followed my swimming instructions. I really had a lot of fun teaching them how to swim (especially I was proud of them being so determined swimmers with their burkinis). July is a month where not many foreigners would travel to UAE but you would see many local families coming for a sea side visit.
We spent our lazy time in a place where people are friendly and helpful, hotels being almost empty and delicious Arabic and Indian food is served. Our evenings were filed with flavours and sent of  spices and local music welcoming you to a dream of Alladin and Sheherezad Queen 🙂
And…..luckily, our last day…we dove and it was really nice 🙂
You may wish to taste some of  the Middle East reading a great novel "Two Old Fools on a Camel: From Spain to Bahrain and Back Again" by Victoria Twead.
We may come back…